It's been fantastic to get away from the office and spend few days at sunny Gold Coast.
Every paid TechEd delegate received an awesome package from Microsoft and HP: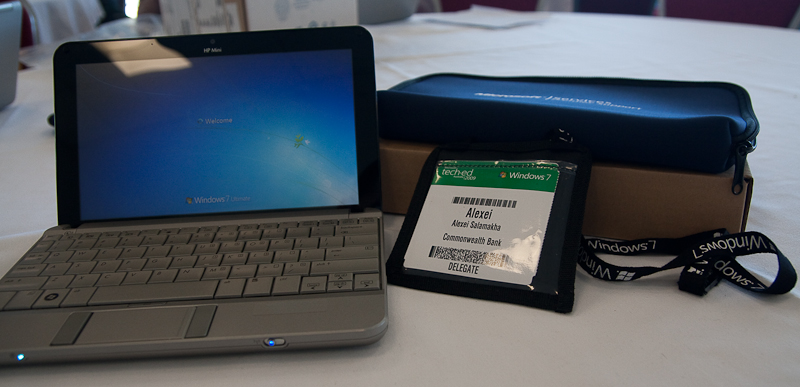 Now I have a little carry-around-meetings netbook, HP Mini 2140. Despite being a bit too sluggish for development in Visual Studio 2010 and not having Bluetooth it is a really nice machine which has proven itself for the job.
Back to the conference. There were quite a few interesting sessions. Here is my top 5:
And, as usual, TechEd is a place where you meet interesting people and get inspiring ideas. It was great to catch up with ex-colleagues from ediCargoWise who now run their own company, EnvoyAT.
Looking forward to TechEd 2010, it's going to be great to spend few full on technical days at Gold Coast this time next year.
No Comments »
No comments yet.
RSS feed for comments on this post. TrackBack URL
Leave a comment