One of the annoying problems of OS X Leopard upgrade was Firefox's problem of presenting Russian characters – all buttons, text boxes and other controls contained question marks instead of characters while web pages were presented well.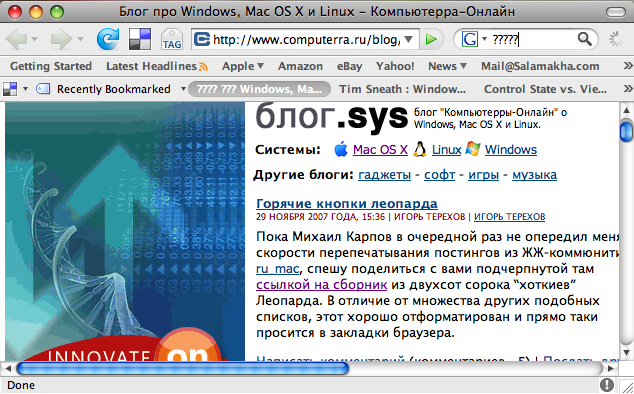 This is how you fix this:
Quit Firefox. Go to Applications folder and Right click on Firefox. Select "Show Package Contents" from the menu. Navigate to Contents -> Resources and rename en.lproj directory to ru.lproj directory.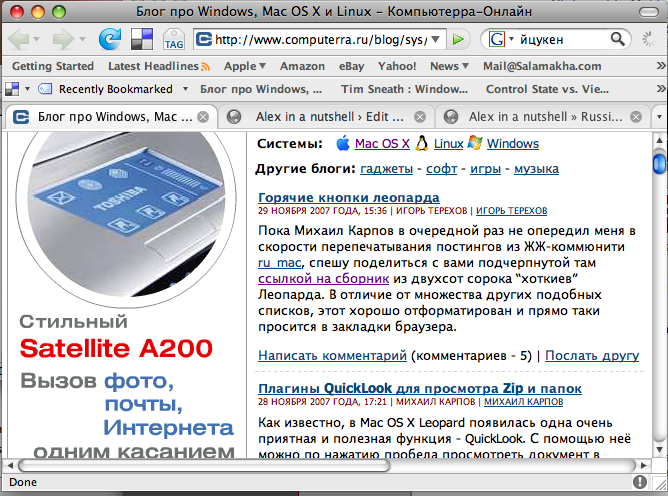 5 Comments »
RSS feed for comments on this post. TrackBack URL
Leave a comment